It's amazing the quantity of people searching for tamil fonts.
But the next step after you find the perfect font is the installation.
How can I install Tamil fonts in my PC?
Right-click the .ttf font file and choose 'Install'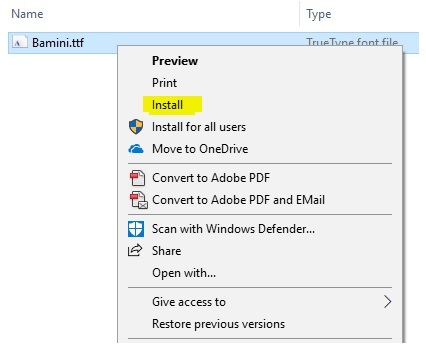 Double-click the Tamil Font .ttf file to open the font (preview mode) and click 'Install'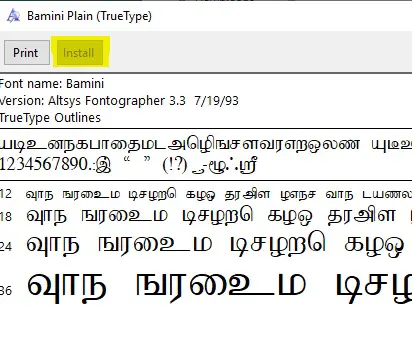 Access Control Panel > Appearance and Personalization > Fonts and copy the font file to the 'Fonts' folder.
Important: when using option 3, if you receive an error, you need to guarantee the file is not compressed (copy the .ttf file, NOT the zip file) and make sure you have Administrator Privileges.
Where can I find fonts?